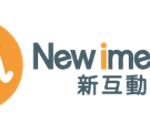 New iMedia Solutions Ltd.
About Company
Established in October 2007, New iMedia Solutions Limited is Google Ad Premier Partner, Yahoo! Hong Kong Search Marketing Gold Authorized Reseller, agency of Facebook, Instagram, Linkedin, Weimob and Baidu, and allied with over 100 renowned local and international search engines and websites to form a strong digital media alliance.
New iMedia is also an award-winning agency offering one-stop digital marketing solutions, including Search Engine Marketing, Search Engine Optimization, Display and Video Advertising, Social Media and Content Marketing, and Creative Design, catering to different promotion needs of customers.
To cope with our rapid expansion, we are now inviting high caliber professionals to join our team.