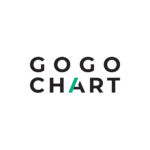 GoGoChart Technology Limited
About Company
GoGoChart Group empowers brands globally with widely accessible, adaptive mobile and Web3 marketing solutions including CMP and SaaS platforms.
As a future enabler in the digital space, GoGoChart strives to go beyond boundaries to provide solid outreach solutions, transforming the marketing landscape with innovative technology.
GoGoChart, named as a 4A member, awarded by Deloitte and IAB HK for successful marketing
Since its establishment in 2016, the company has helped over 2,000 brands in more than 60 countries optimize and promote their apps. it has also evolved into an all-rounded digital marketing service provider after winning trust from thousands of brands. Key clients of GoGoChart include Fortune 500 companies, blue chip listed companies and SMEs from the finance, consumer, ecommerce and gaming sectors.
GoGoChart was awarded the 2019 Hong Kong Technology Fast and Rising Star Program organized by Deloitte, the Best Use of Mobile Online Campaign (inaugural season) by Interactive Advertising Bureau Hong Kong (iAB HK) in 2021, and officially became an Affiliated Member of The Association of Accredited Advertising Agencies in 2021. The company is headquartered in Hong Kong and has additional regional teams situated in the Philippines and mainland China.
GoGoChart received backing from Cyberport's incubator program and became one of the most awarded agencies in Hong Kong.